Recent News: Finance Minister Nirmala Sitharaman has announced a relief package for medical workers, doctors, poor and needy people in the country during the coronavirus pandemic. Apart from this, the central government will release a relief package to save and boost the economy.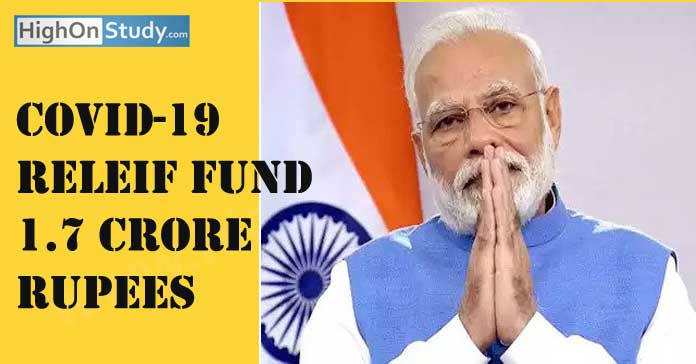 Highlights:
Common Man
The poor get five kg of food grains every month. Due to Coronavirus, the poor will now get an additional five kilograms of grain and one kilo of pulses for the next three months under the Pradhan Mantri Garib Kalyan Anna Yojana. This will benefit eighty million poor people, ie two-thirds of the country's population.
Gas cylinders will be given free for 3 months under the Ujjwala scheme.
Health worker
Due to coronavirus, 22 lakh employees will have insurance of 50 lakh for health workers. These will include sanitation workers, Asha workers, ward boys, nurses, paramedical staff, technicians, doctors, specialists, and other health workers.
Farmer
Under the Pradhan Mantri Kisan Yojana, 2000 rupees installment of Rs 6000 annual assistance will be released in April which will benefit 8.69 crore farmers.
Women and Disabled People
Due to coronavirus, 500 rupees will be added to Jan Dhan Accounts of 20.5 crore women for 3 months.
Lump-sum of Rs 1000 will be added to the accounts of poor senior citizens, widows and disabled.
Mgnrega labor
The wages of laborers have been increased from Rs 182 to Rs 202 under the Mahatma Gandhi National Rural Employment Guarantee Act (MGNREGA). It has been increased by 11% (Rs 20) which will benefit 13.62 crore families. 5 crore workers will get 2 thousand rupees.
Conditions for Employee or Company
The government will provide 3 months of Employment Provident Fund (EPF) money to the employees.
The company should have less than 100 employees and 90% of the employee's salary should be less than 15000.
This fund will benefit 80 lakh employees and 4 lakh companies.
Beneficiaries
Pradhan Mantri Garib Kalyan Ann Yojna – 80 Crore
Jan Dhan Account Holder (Women's) – 20.5 Crore
Pradhan Mantri Kisan Yojna – 8.70 Lakh
Pradhan Mantri Ujjwala Yojana – 8.3 Crore