Recent News: Janata curfew was first imposed across India by Prime Minister Modi due to the increasing infection of Coronavirus. Later, with the deterioration of the situation, instructions were given to lock down all the states where positive cases of coronavirus were found. Interstate boundaries were sealed, public transport services were also banned and a curfew was imposed in many states due to increasing COVID-19 cases. In such a situation, people do not understand the difference between lockdown and curfew, so let us know what is the difference between curfew and lockdown.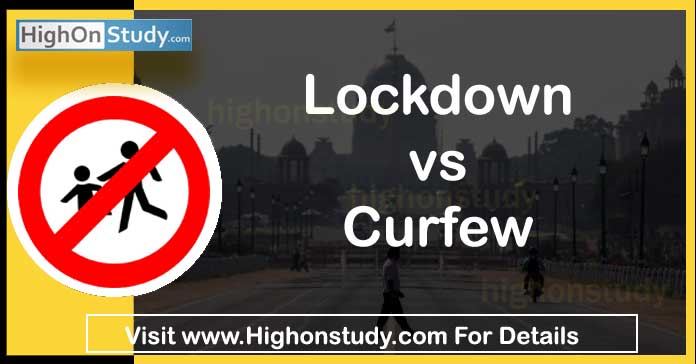 Public curfew
Janata curfew means 'Curfew imposed on the public for public' means that in such condition, the public will not come out on its own, and will follow the rules of the curfew. The main purpose of the Janata curfew is to prevent the spread of coronavirus infection by staying away from crowded areas.
Lockdown
According to the Epidemic Diseases Act 1897, about 123 years old, there is a provision for lockdown. Lockdown is an emergency system in which essential services are not stopped, but private, public offices, private institutions, public transport are completely closed. This is a system temporarily adopted by the government. People are appealed to stay in homes so that no infection is spread. They are allowed to exist only for essential things but it depends on the administration which services they want to continue.
Curfew
The curfew is imposed under section 144 of the IPC according to which the order of the government or administration which prevents people from going out on the streets. Lockdown and curfew vary greatly. The curfew is imposed in a very serious condition. People are not allowed outside their homes during a curfew. The curfew exemption is very low, so only those services are required during the curfew which is very important. During the curfew, people are instructed not to come out of their homes and come on the streets. During this period people who violate the curfew can be arrested and fined. Markets, schools, and colleges are all closed except for hospitals during the curfew.